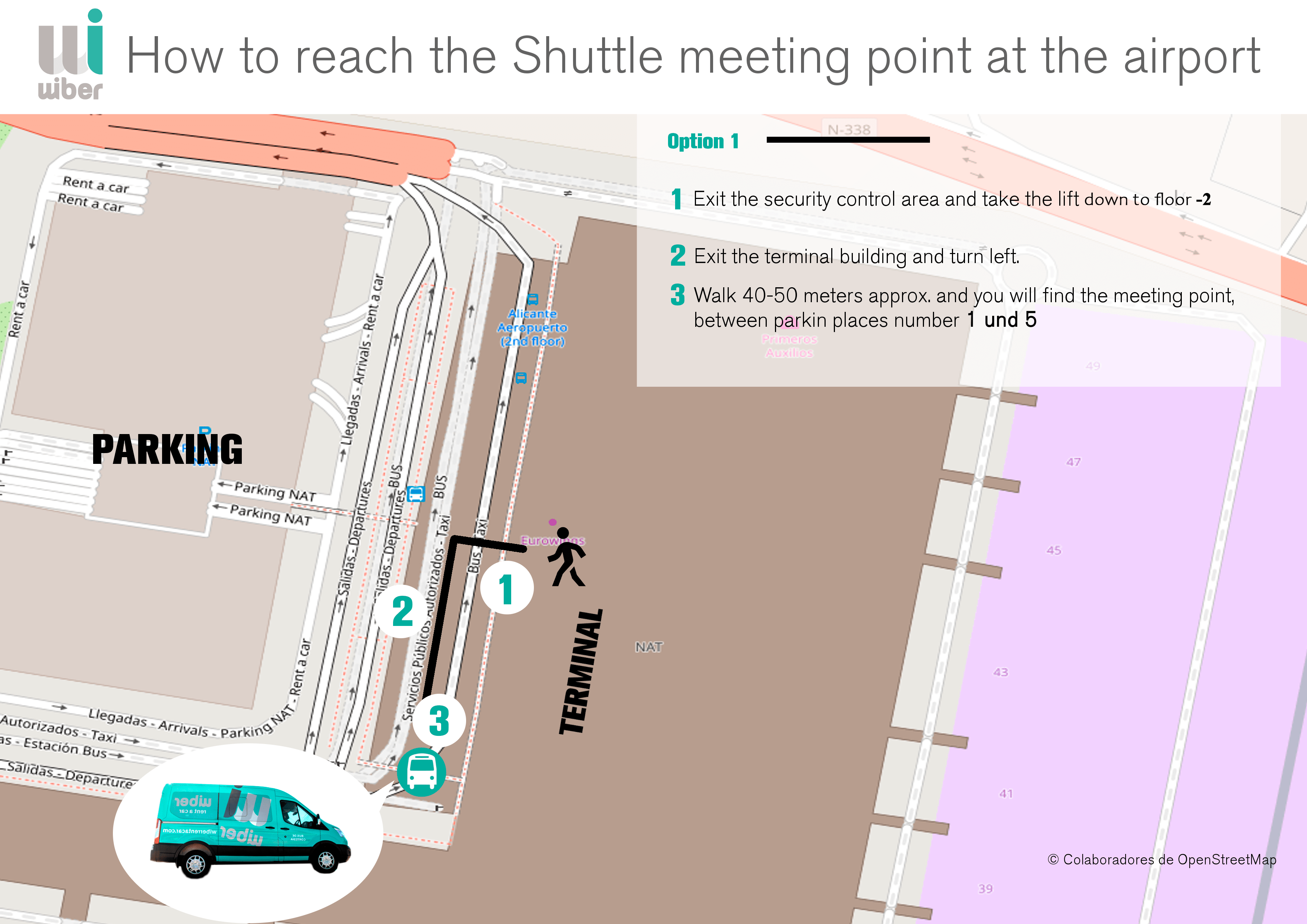 Please follow the instructions below to reach the minibus area, where our shuttle will be waiting for you:
1.Exit the security control area and take the lift to the -2 floor
2.Exit the terminal building and turn LEFT.
3.Walk 40 – 50 meters approx.. and you will find the meeting point, between parking places number 1 and 5.
Important: we suggest you keep this information with you to the arrival at destination.